About DONALD RAY JOHNSON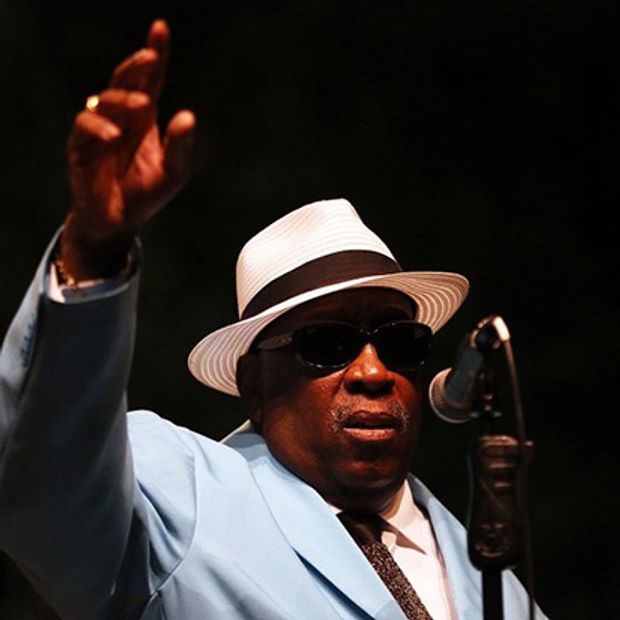 A Heavy Hitter In Blues Music
"Not only is Johnson a great drummer – having performed with the likes of Joe Houston, Big Mama Thornton, Percy Mayfield, Lowell Fulson, Phillip Walker, Maurice John Vaughan and Sonny Rhodes – he is also a fine blues singer in the mould of BB and Albert King.
– Blues in Britain
Over the course of his five-decade career, Texas-born Donald Ray Johnson – Grammy Award winner and five-time Maple Blues Award nominee, has performed across North America, Europe and Asia, including at the prestigious Madison Square Gardens and Chicago's Soldier Field.
Donald Ray has released seven solo albums, all featuring his song-writing talent and his rich baritone voice.  His debut, It Ain't Easy Being Blue, was released in 1995, followed by Donald Ray (1999), Pure Pleasure (2002), Travelin' Man (2006), It's Time (2010), These Blues (2013), and his latest, Bluesin' Around (2016), recorded with Gas Blues Band on one of his many tours in France.
Donald Ray grew up near the cotton fields of Bryan, Texas, where as a young teen he would secretly hide side stage at the local club and listen to legends such as Freddie King, Albert Collins and Johnny Copeland.  At age 14, Donald Ray borrowed a drum set and began playing professionally at local juke joints (with pianist Nat Dove, organist Joe Daniels and guitarist Lavernis Thurman), and at live radio shows.  It wasn't till he finished two naval tours during the Vietnam War that he could buy his own kit.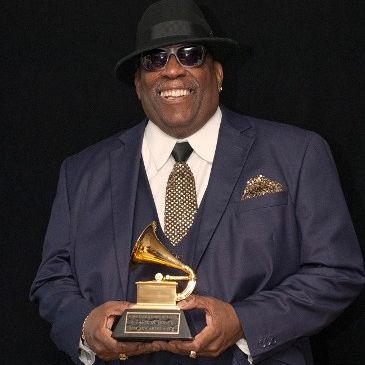 After being honourably discharged in 1970, Johnson relocated to San Diego, where he began playing with the late Phillip Walker. In 1971 he moved to Los Angeles and joined the Joe Houston band, backing greats such as Big Joe Turner and Big Mama Thornton.
A chance meeting with Songwriter/Producer Perry Kibble, who was forming a new band with co-founder and bassist Janice Marie Johnson and guitarist Carlita Durham, ultimately gave Donald Ray his first taste of stardom.  The group toured internationally with the Commodores, Teddy Pendergrass, The Isley Brothers, the Dramatics, and Ashford and Simpson.
A Taste of Honey's self-titled debut album and single, Boogie-Oogie-Oogie went platinum, and the album garnered them the 1979 Grammy Award for "Best New Artist," the first African American band to ever win the award. They also performed their hit single live that same evening. The group disbanded after releasing only a few albums, and Donald Ray struck out on his own, returning to his roots as a bluesman.
After visiting long time friend time friend and pianist Dale Rene in Montana in the early 1990s, Donald Ray made his way to the city he now calls home, Calgary, Alberta, where he's settled and has since made his mark on the Canadian blues scene.